Our planet can actually provide us with everything we need – so what's happening?
Why do so many people – all over the world, and in Germany too – still have to contend regularly with worries, hardship and suffering?
The main reason is that some people/groups in positions of leadership (are allowed to) make oppressive, authoritarian, and demeaning decisions regarding us citizens again and again, and these have farreaching consequences.
The most effective way to create a much more humane society lies in a community of citizens with strong personalities, whose concern is to counter social neglect, prejudice and also untruth, with integrity and determination.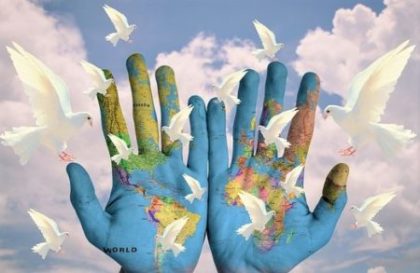 "All human beings have a natural right to live in dignity – in all areas,
and to an environment that is as unspoilt as possible, and to healthy food!"
We are resolutely committed to a long overdue improvement in social structure.

We carry out meaningful vigils, organise information stands, hold lectures as well as petition campaigns – with corresponding letters (suggestions/requests) to the respective responsible persons.

We use our experience to help you if any misunderstandings need to be clarified, if you need assistance with personal affairs, conflicts or cases of harassment. In this connection, we write supporting letters if required and accompany you to appointments.

Our magazine "…mensch bleib Mensch!" (be humane!) contains a lot of information and is published quarterly. (currently only available in German)